I'm over the whole Celine Phantom/Luggage phase. I can throw a rock out my window (if I stayed in a more fashionable continent) and hit a proud owner of this bag. I guess, I'm a hipster in that sense. I wouldn't want to cash out a gold-nugget amount for something that a gazillion other people have. I found a photo of the former Disney star with the gorgeous bag though. Glad she chose a brilliant shade.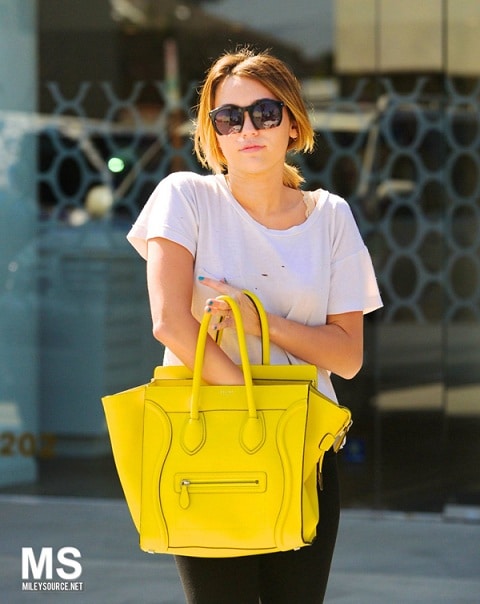 (photo via spottedfashion)

I do believe that youths should experiment with more colours instead of laying low in the safe zone. Take the chance to be bold while you're still young.